Welcome
to
Exhortations to Achieve Your Affirmations
Often we are expected to leave our comfort zone, but God can use you to your maximum potential in your comfort zone. Prayer is our conversation with the Lord. Being comfortable enough to hear from God is vital, but what can you do to fulfill your dreams and purposes? If you are ready for help to

maximize

your God-given gifts, please feel free to contact us at one of the options below. We can help you get results.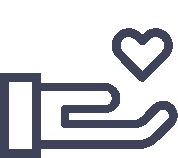 For I was hungry and you gave me something to eat, I was thirsty and you gave me something to drink, I was a stranger and you invited me in, I needed clothes and you clothed me, I was sick and you looked after me, I was in prison and you came to visit me.